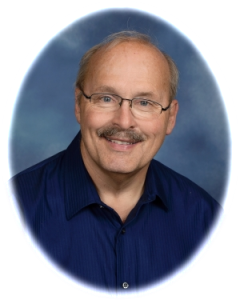 Steven Osborne – Senior Pastor
Steve Osborne has been in ministry for 33 years and has a passion to see people fall in love with Jesus! He grew up in Danville, Virginia but moved to Ohio during his Junior High years. Having graduated from Asbury College (B.A. in 1977) and Asbury Theological Seminary (M.Div. in 1980), Steve served as a pastor in the United Methodist Church later receiving his Doctor of Ministry from United Theological Seminary in Dayton, Ohio (1994). He struggled with the liberal agenda of the denomination until 1999 when God called him to "plant for Me a Vineyard." Following consultation with two District Superintendents and a Bishop, Steve immediately retired from the United Methodist Church. He, and his wife Carole, and their two sons then started the Vineyard of Licking County (renamed Alive Vineyard, 2012) at the Arabian's Keep Horse Arena (August, 1999). There were nearly 140 people at the first service!
The church grew and developed over the next 4 years meeting primarily at the Granville High School in Granville, Ohio. Following some miraculous intervention, the small body of believers purchased 42 acres in Newark Township, just north of the Newark county line. Just one year later, the 20,000 square foot facility was under construction and the ministry has grown and developed witnessing tremendous growth from first time decisions for Christ. Steve enjoys reading, travel (missions adventures) and people. He also loves the outdoors, walking/jogging, water sports, reading and spending time with his family and friends.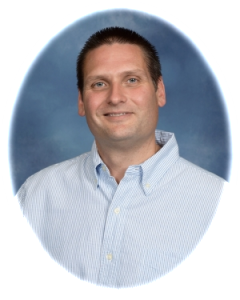 Wade has been in youth ministry since December of 1994 and with the Vineyard of Licking County (renamed Alive Vineyard, 2012) since its inception in August of 1999. For Wade, a 20 plus year youth veteran, youth ministry is a God calling, not a job or responsibility. The average youth pastor last approximately 18 months according to a recent survey and Wade attributes his longevity to not taking everything too serious and that he loves working with young people. Youth ministry is not a stepping stone into other ministry for Wade.
Wade grew up in the Hebron area and is a graduate of Lakewood High School. After high school, Wade attended Ohio Northern University where he earned a B.S. in Pharmacy. He currently serves on staff with Central Ohio Youth for Christ in the Juvenile Justice Miniistry. In 2003, Wade successfully completed the Vineyard Leadership Institute and was ordained by the Vineyard a short time later. In addition to youth ministry, Wade works with our projection ministry, drama ministry, and assists in other areas of ministry as well.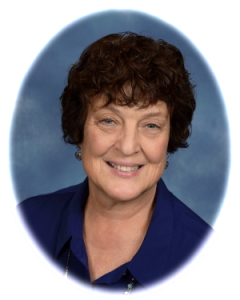 Carole Osborne has been in ministry with Steve from the very beginning. She works countless hours behind the scenes and her love for children is incredible. She is the school nurse for the Fairfield Union School District (Rushville) but on the side she has established and launched 3 successful Christian Preschools, organized and implemented her own Jr. Church 5-year plan for discipling children and spends countless hours working with youth, women's ministry and has a passion to see people fall in love with God through worship.
Carole grew up in Ohio (New Washington) and is a graduate of Ohio State University (1979) and has her Master in Education (Marygrove College, Michigan) and a diploma from the Vineyard Leadership Institute (2003, Columbus). Carole enjoys cooking, travel, scrap-booking and her family.
Both of their sons, David and Andrew, worked hard in the planting of the Vineyard. David helped with the formulation of our worship teams and Andrew was the original drummer but now works primarily with our youth ministry. Both have helped Carole with the children's ministry.e