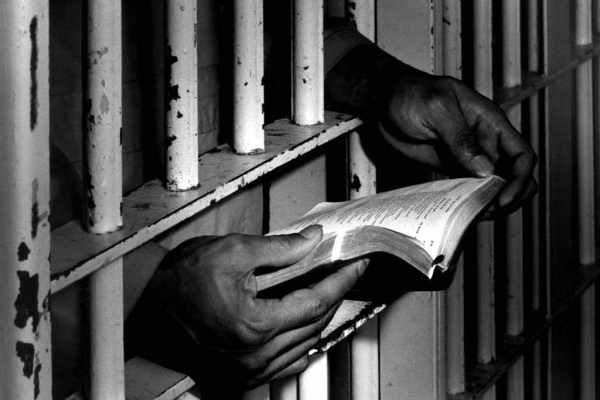 The Licking County Jail Ministries is a non-profit organization serving the needs of inmates in the Licking County Justice Center since 1989. This ministry is the responsibility of all churches in Licking County – INCLUDING US!
Presently, Pastor Steve serves on the of the Board of the LCJM is one of our missions we support monthly. We also have people serving the prison population by hosting Bible studies, worship, and baptisms within the prison system. In addition, Youth Leader Wade serves on staff with Central Ohio
Youth for Christ Juvenile Justice Ministry.
— Volunteers Needed!
"Be A Friend" – a one-on-one mentoring relationship with an inmate: An inmate requests to see a "religious volunteer" and then someone will call you and give you the opportunity to accept that person as your "Be A Friend." If you are unable to take someone you simply don't accept. However, when you are available you are given the opportunity to go in and witness to a person who is seeking the Good News that the volunteers for The Licking County Jail Ministries bring.

Pen Paling with an inmate: Writing a letter or sending a card to someone in need of the support and encouragement of a friend in Christ.

Aftercare to inmates upon release: Mentoring a former inmate, transporting him/her to Church, phone support, etc…
"Aunt Mary's Storybook" – this is a special ministry to help inmates connect with their children. A children's storybook is taped as their incarcerated parent reads and the story is given to the children.

Weekly Worship Services: Chaplain Scott Hayes sees that worship is brought into the jail every Sunday. Volunteers speak/preach/teach, share their testimony, help lead worship and much more. There's always room for help here on a regular basis.

Fund raising: we have various projects throughout the year to support this ongoing ministry. Everything from special dinners to parking cars for Nat'l Trails raceway helps support our chaplain and his team.

Support to families of incarcerated individuals: Families of inmates gather on the 2nd Sunday of each month for a meal and to support each other and to be encouraged b

y volunteers like us.